Anyone who has ever visited Egypt before will likely have taken in the majestic sights and sounds of Cairo, the capital city. Cairo is quite unlike any other city in Africa – and it's certainly one of the most popular with tourists. But what is it about Cairo that proves so popular with travellers from all over the world? Is it the glittering city sights, or the incredible Nile? Chances are, it's a bit of both, and more besides.
In this fact file, we're going to head down to Cairo to take a closer look at the history of the city, with a stack of interesting facts about Cairo that might just surprise you before you go ahead and visit on your own.
Cairo – or, at least Greater Cairo – is actually the biggest city on the whole of the African continent. It's thought to be home to more than 22 million people alone and is around 500 square kilometres in size.
There's also a staggering number of cars and road vehicles in the city, too. It's thought that there are around 4.5 million cars on the road in the city right now. This could be set to grow if driverless car technology takes off there in the years to come!
Cairo is famous for hosting the Nile, the longest river in the world. In fact, it dissects the city, and there are actually two city islands in the river itself.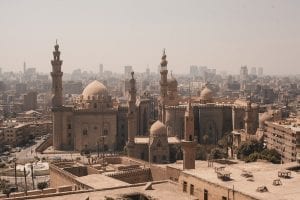 Cairo has been a human settlement for far longer than history has ever been recorded. However, the city itself – in its formal setting and status – is probably younger than a lot of people may imagine. It's been a part of the Egyptian landscape since around 969 AD.
Cairo has been one of the most sought-after cities for centuries and millennia, likely thanks to its incredible position for trade. It's been in the possession of many empires, such as the Ottomans, the British, the Romans and – naturally – the Ancient Egyptians.
Despite its relative youth compared to the rest of Egypt's ancient history, Cairo is actually home to what's known as the world's oldest university.
When visiting Cairo, you will likely want to make a point of checking out the Great Pyramid of Giza. This colossal landmark dates back 2,500 years before the modern calendar begins and is a staggering 140m in height. It's not easy to avoid, on the whole!
Cairo's name in Arabic is al-Qahirah. This actually translates roughly into 'victorious'.
However, strangely enough, most local people actually call Cairo 'Egypt' in Arabic – which is 'Masr'.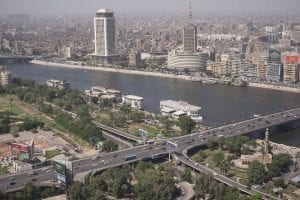 If you've been to a few big food courts in your time, then you're going to want to save some room to explore Cairo's world-beating foodie establishment. The Oasis is a fittingly named Egyptian smorgasbord, offering visitors a pick from more than 25 different eateries. It caters to families with plenty of laid-back seating and play areas, as well as its own built-in cinema.
It's thought that Cairo might hold the key to the very beginning of human civilization itself. That's because archaeology and research prove that ancient societies and technology here was vastly ahead of its time – making the city earn the name the 'mother of the world' locally, or Umm al-Dunya in Arabic.
The Museum of Cairo is absolutely colossal – and it's actually one of the biggest collections of artefacts you'll find on the continent. It's sometimes called the Egyptian Museum, and it's the best place for you to check out genuine relics from Egypt's ancient and fascinating past. There are thought to be more than 120,000 different pieces for you to look at and learn about here!
Despite its focus on the colossal history Egypt is known for, Cairo is one of the most modern cities on the continent. So much so, that it's thought the city's metro system is actually amongst the 15 busiest on the planet. There are 65 different stations in the network, and it's only been a part of the landscape since 1987.
Believe it or not, there is also a women's-only service on the network, with exclusive female carriages available for you to travel on.
Do you have any interesting or fun facts about Cairo that we've missed?  Share them here in the comments section below!