☆ 29 Complete Facts about Cape Canaveral ☆
Cape Canaveral is a cape and city in Brevard county, east-central Florida, USA. The cape is a seaward extension of Canaveral Island, a barrier island running south-eastward along the coast of the Atlantic Ocean.
Cape Canaveral is most famous for being the home of the U.S. space program under NASA, however it offers many other features that need exploring. Interested in an expedition? If you are, let's start our voyage through these interesting facts about Cape Canaveral!
Spanish explorer Juan Ponce de León visited Cape Canaveral in 1513. Until after World War II the cape was a stretch of barren, sandy scrubland.
In 1950, missile testing began there, and in 1958, after NASA was formed, the agency made the cape the basis of its operations for space exploration.
It's home to the John F. Kennedy Space Centre which, since 1950, has been NASA's main US launch site for space flights and long-range missiles.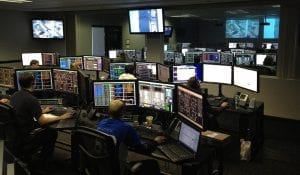 The first U.S crewed flight into outer space occurred on May 5, 1961, when Alan B. Shepard, Jr., was launched from the installation in his Project Mercury capsule, and the first lunar-landing flight, crewed by Neil Armstrong, Edwin Aldrin, and Michael Collins, was launched from the cape on July 16, 1969.
The John F. Kennedy Space Centre – including a space shuttle landing facility, a visitors' centre, Cape Canaveral Air Force Station, and a space vehicle assembly building 525 feet (160 metres) tall with 8 acres (3 hectares) of floor area – now occupies much more than the cape itself.
It extends 34 miles (55 km) from north to south and is 10 miles (16 km) at its widest point, spanning the Banana River and covering a large portion of Merritt Island. Nearby to the south is Patrick Air Force Base.
The space centre is included in Merritt Island National Wildlife Refuge, which occupies 219 square miles (567 square km) of estuaries, marshes, coastal dunes, scrub oaks, palm, oak hammocks, and Pine Flatwoods.
It was established in 1963 as a buffer zone for NASA activities.
Following the death of U.S. Pres. John F. Kennedy in 1963, the cape was renamed Cape Kennedy, but it officially reverted to its original Spanish name, which means 'place of canes, or reeds,' in 1973.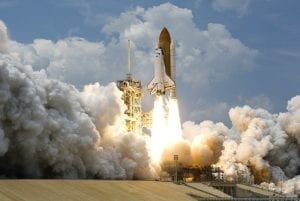 The city of Cape Canaveral (including Port Canaveral), just south of the space centre and about 5 miles (8 km) north of Cocoa Beach, was incorporated in 1962.
The moment you arrive in Cape Canaveral, it becomes obvious the influence NASA and the space history of the United States have had on this unique community, from history museums to live shuttle launches.
Cape Canaveral has many answers for inquisitive minds. There are also outdoor adventures where you can spot gators while playing a round of golf, or roast marshmallows while camping on the beach.
The site is one of the world's most well organized and comprehensive displays of historic and current developments in space travel.
The centre is interesting for visitors of any age. You'll get a tour of the functioning launch equipment and space craft, you can hold rocks from the Moon, talk and even dine with real astronauts, and get the full pilots' experience when you strap into the Apollo Launch Simulator.
The centre's expansive display can fill 2 days of family fun.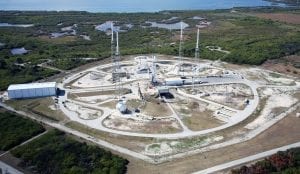 A visit to Kennedy Space Centre is a must in Cape Canaveral and it's impossible to fully appreciate the Space Coast without it.
Cape Canaveral's nickname as the Space Coast owes its name to the artefacts and exhibits displayed at the Air Force Space & Missile Museum.
Stand on the launch pad that sent the first Americans into space and experience the evolution of rocket engineering first-hand as you walk through the towering missiles and space craft in the outdoor rocket garden.
The rocket launch viewpoint at Playalinda Beach offers the closest view to watch spacecraft blast off into space. Located only 5 miles from the Launchpad, you can set up your camera on the beach, a part of Canaveral Sea Shore National Park.
Cape Canaveral was chosen for rocket launches to take advantage of the Earth's rotation.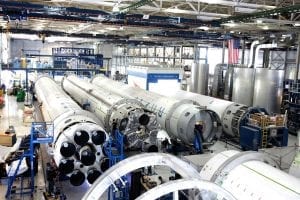 The plant opens several areas for guests to see first-hand how their favourite brew is processed.
Manatee Sanctuary Park is a 10-acre outdoor park in Cape Canaveral that offers plenty of fun for everyone. It consists of several exercise areas and jogging trails, horseshoe pits, shade trees, a children's playground, covered picnic areas on the boardwalk, and even a private kitchen when booked in advance.
Manatees are a highly endangered species that love warm water, so visit in the summer months for the best chance to capture a photo of these magnificent creatures.
Near the space centre is Canaveral National Seashore, featuring 24 miles of undeveloped beach with 1,045 plant species and 310 bird species.
While in Cape Canaveral grab your clubs and hit the greens at Golf N Gator, a large alligator and wildlife conservatory that boasts 2 18-hole putt courses, called Gator Mountain and Swamp Cave, where you can test your golf skills while playing through caves, waterfalls, and ponds filled with alligators (safely of course).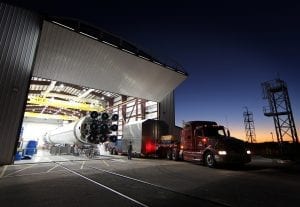 The weather is near-perfect year-round, featuring a tropical climate, cool evening showers, and the most colorful sunny Florida skies.
The best things to do in Cape Canaveral combine beautiful beaches and plenty of scientific exploration.
Do you know any fun facts about Cape Canaveral? Share them in the comments below!
This page was last modified on July 27, 2021. Suggest an edit