10 Delightful Facts about Doha
Doha is easily one of the most fascinating cities in the eastern world. It boasts incredible skyscrapers, a bustling port, and even a more recent world-famous stadium. But how much do you really know about this curious Middle Eastern city? Here are some fun facts about Doha worth keeping in mind.
1. Where is Doha, anyway?
Doha is the capital city of the State of Qatar, a country situated in Western Asia. The city can be found on the Persian Gulf Coast, in the eastern part of the country.
2. A city by any other name…
Although many of us know the city as Doha, it is important to remember that that is not its official or local name! The city's Arabic name is Al-Dawhah.
3. How many Qataris live in Doha?
Doha is by far the most populated city in Qatar. It has a population of about 1.5 million people! And people from Doha, as well as general people from all over Qatar, are known as Qataris.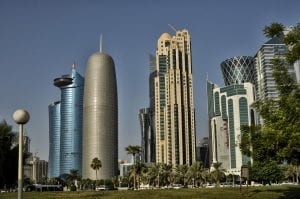 4. It's a fairly modern metropolis.
Doha looks very modern, and the reason for that is probably pretty obvious – it's not very old! The city was founded back in the 1820s and was only officially declared as Qatar's capital in 1971! He was declared the capital once Qatar gained its independence from the British.
5. Mind your tongues!
As you can imagine, Arabic is the official language of Doha. However, English is also spoken in the city, so while it is polite to learn a few phrases in the area's mother tongue, you should get by perfectly fine using English!
6. Keep currency in mind.
However, if you do ever get the opportunity to visit Doha, you will need to change your money! The country and city's official currency is the QAR (the Qatari Riyal).
7. Pick a name, any name!
Although Doha is primarily known as the shining jewel of Qatar, it has a few other nicknames, too! It is also known to many as the City of Sports and the Sandpit! Whatever you call it, you won't regret seeing it!
8. Come fly with me!
Many of us enjoy air travel – but did you know that flying in and out of Doha might just offer you the pinnacle of flight worldwide? Qatar Airways has been continuously voted the best airline in the world for years!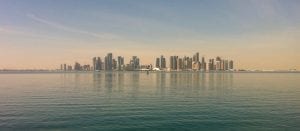 9. The FIFA controversy put Doha on the map for the wrong reasons.
As you probably know, Qatar most recently made news for hosting the 2022 FIFA World Cup. However, the construction of the stadium for the event was clouded by controversy due to the poor working conditions – meaning that workers' lives were frequently under threat. The World Cup's hosting in Qatar was controversial, period, thanks to the country's views on women and LGBTQ+ people.
10. Aspire to climb!
If you're not afraid of heights, then the Aspire Tower in Doha may well be an aspirational climb for you! It is one of the tallest structures of its kind in the world, standing at an impressive 300 meters high! Of course, you could also drive a few hours to its friendly neighbor in Dubai and go into the actual tallest building in the world, but more on that on another facts page!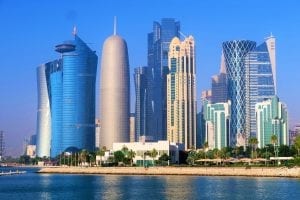 FAQs about Doha
Are Doha and Dubai in the same country?
Can you drink alcohol in Doha?
You can technically drink alcohol bought from an authorized supplier in Qatar. However, drinking in public is illegal and is a severely punishable offense. People are also prohibited from getting drunk and causing disorder as a result!
Is Doha good for tourists?
Doha attracts many tourists every year, and it's widely regarded as one of the cleanest capital cities in the world. However, Qatar's restrictions affecting women and LGBTQ+ people mean that many avoid visiting altogether - it's a highly controversial territory.
Further reading:
https://factcity.com/tag/Middle-East
https://www.tripadvisor.co.uk/Tourism-g294009-Doha-Vacations.html
https://www.lonelyplanet.com/qatar/doha
Do you know any fun facts about Qatar? Share them in the comments below!
This page was last modified on July 26, 2023. Suggest an edit