16 Massive Facts about Manchester
Manchester remains one of the most popular and vibrant cities in the North of England. Not only is it a hive of culture and commerce, it is also home to some of the most popular sporting action on a global scale. Both Manchester United and City play here, both of whom have earned themselves incredible plaudits across football leagues over the years.
But how much do you really know about this city? Even if you live here, it's likely there are a few bits and pieces about its history which could surprise you. Here's some interesting facts about Manchester, which remains a fantastic tourist destination, as well as a brilliant region to live and work in.
Manchester was home to the first passenger train service in the UK. It was opened in 1830 and connected the city to Liverpool and back. Since then, the city has become one of the best-connected cities in the whole of the UK.
The original name of the city was Mamucium. This word is thought to mean 'breast-shaped hill' in Celtic.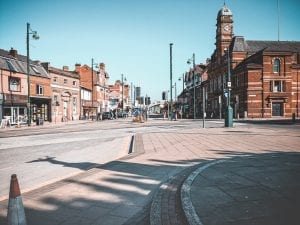 The city is home to the UK's biggest regional airport. It's thought that more than 26 million people each year travel through Manchester Airport, which also has its own railway station.
The Suffragette movement has roots in Manchester, as it was here where Emmeline Pankhurst first set up the hugely important Women's Social and Political Union.
Manchester is also home to the UK's main Kellogg's cereal factory, meaning all your favourite breakfast treats come from the city! Unless you're a Nestle fan, of course.
It's also thought that modern vegetarianism has roots in Manchester. That's because it was here that the Reverend William Cowherd first started speaking about the virtues of avoiding meat in daily diets. Since then, a Vegetarian Society has emerged, complete with a cookery course.
Manchester's footballing prowess is well-known. In fact, it is here where the first-ever professional league was set up. The Royal Hotel is the historical location of the first league meeting and inauguration.
It was in Manchester where Ernest Rutherford changed history for the better by splitting the atom.
Manchester remains one of the most ethnically and culturally diverse cities in Europe, as it's thought that its citizens are able to speak up to 200 languages. There are also more than 2.5 million people in the city and surrounding areas, making it one of the most populous regions to help this diversity along.
Manchester is also the birthplace of the first computer. With the ability to recall and recognise up to 32 words, 'Baby' was appropriately named, though is likely a world away from the amazing devices we have access to these days!
Manchester is also famous for its imposing viaduct. It's thought that around 11 million bricks were used in its construction, which would extend into the continent and back if laid down flat. That's a lot of cement – and a lot of cleaning, too!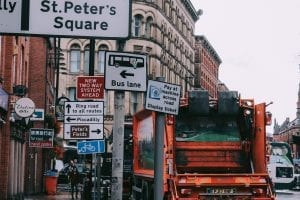 In fact, speaking of trains and transports – it's thought that the county of Greater Manchester is home to almost 100 different stations. If you want to get around the city and beyond, there should be plenty of public access for you to do so. The city itself is also famous for its long-standing tram service.
Manchester is thought to be the biggest student city in the Europe – more than 100,000 students study here.
When travelling around the city, you will likely see plenty of bee insignias and logos. But why is this? It's thought to show off the city's pride in being industrious and hard-working. The bees of Manchester have been commonplace in the area for two centuries.
Manchester regularly wins awards for being a fantastic place to live in. It's ranked in the top 60 of cities to live in worldwide and was even once named the best city to live in throughout the UK. These are some seriously impressive accolades.
Do you have any interesting or fun facts about Manchester that we've missed?  Share them here in the comments section below!
This page was last modified on September 15, 2020. Suggest an edit