12 Neat Facts about Northamptonshire
Northamptonshire is one of the most popular historic counties in England – it's been the filming location for many famous TV series, and it's also got strong links to the world of motor racing. But what else does Northamptonshire have to bring to the world?
Let's take a look at a few fun facts about Northamptonshire which might just surprise you – even if you are from the region originally!
Northamptonshire is, of course, home to the town of Northampton – the capital of the county. In history dating back centuries, this locale was once known for its burgeoning shoe trade, specialising in leather.
Northampton has seen its fair share of drama over the years, in particular in 1675, when up to 75% of the town was devastated – and outright destroyed – by fire. It's thought that, according to records, the blazes started across the town from a tiny spark. It's largely thanks to thatched housing in the area that led to the fire doing so much damage. Many who saw the devastation claimed that it was more ferocious than the Great Fire of London.
Weirdly enough, Northamptonshire used to have a way of paying for rent that would mean you having to dig deep into your fruit bowl. Specifically, it's been noted across the years that local residents would need to pay duties to the Lord of the Manor in Anyho in the form of apricots. What's that all about?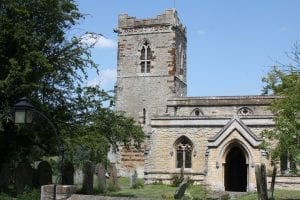 Specifically, it seems to be about the presence of a very popular set of apricots in Anyho village. It's thought that King Henry VIII's gardener introduced apricots to the people of Britain, and as such, Anyho became a prime spot to grow the trees. This is, supposedly, thanks to ideal soil conditions in the area.
Believe it or not, the hugely popular stage show and movie Kinky Boots was based on the real story surrounding a Northamptonshire shoe factory's daring move into 'niche' footwear – if you get what we mean!
Northamptonshire is often thought to be the heart of the British motor racing scene. That's because it is here where you will find the world-famous Silverstone circuit. Silverstone has served for decades as the lead UK track across Formula One seasons. In fact, it's been the official site of the British Grand Prix since 1948, and it's named after a nearby village in the county.
Northants is home to many famous British brands. In particular, you will find it home to Carlsberg, Weetabix, and Doc Martens! If you enjoy any of these products, they were made here, and nowhere else.
Northamptonshire has a wild and curious history when it comes to witchcraft trials. Back when fear of witchcraft was at its peak, claims of sorcery were commonplace in the region around the 1600s. The Northamptonshire Witch Trials of 1612 saw five people – Helen Jenkinson, Mary Barber, Agnes Browne, Arthur Bill, and Joan Browne – accused of child murder, livestock culling and 'bewitching' behavior. All were hanged – and weirdly enough, records advise that three of the accused were 'riding a pig' on their arrest.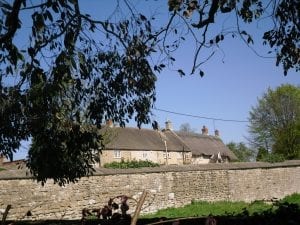 Northamptonshire is the seat of the Spencer Family, the most famous of whom was Lady Diana. According to her wishes, Althorp House remains her resting place. It's possible to visit areas of the property to learn more about the family's 500-year heritage.
Northants is also hugely famous thanks to its gin-making scene. Specifically, you'll find that the village of Harrington is home to Warner's Distillery, which has gone on to win several industry awards for its blends and flavors. Curiously, the distillery only ever uses natural, farm-grown ingredients.
Northampton was once known for its imposing castle. However, only a small portion of it survives to this day, in the form of the Postern Gate. In fact, this was actually partially rebuilt from an old wall near the railway station! It's a shame that not all of the area's famous artefacts survived history, but great to see plenty of heritage on display.
Do you know any fun facts about Northamptonshire?  Share them in the comments below!
This page was last modified on November 17, 2021. Suggest an edit