16 Perfect Facts about Praia
Like to know a little more about the capital cities of the world? Take a look at these 16 interesting facts about Praia!
Geographical stats…
Praia is the capital city of Cape Verde (also known as Cabo Verde).
Wondering how to say the name of this wonderful city? It's pronounced Pry-ah.
The total land area of Praia is 100 square miles (258 square kilometers)…
…that's just over twice the size of Liverpool.
Praia's population was 145,000 in 2014…
…that's roughly 1/3 of the population of Liverpool…
…and gives it a population density of around 1,450 residents per square mile.
Praia is located 85ft above sea level.
Residents of Praia are known as Cape Verdeans.
Cape Verdeans living in Praia enjoy a mild desert climate with a short rainy season, followed by a long dry season and an average annual temperature of 24.6°C.
Do you love spotting sea creatures? It's possible to see Loggerhead Turtles swimming off the coast of Santiago Island, where Praia is located!
Looking to fly yourself to Praia? You'll need the coordinates of 14.9330° N, 23.5133° W.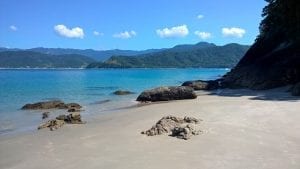 Social intricacies
The official language of Praia is Portuguese.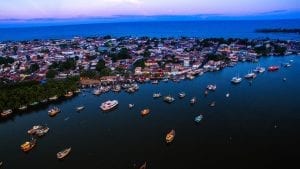 Cape Verdean Escudo is the official currency here.
Cape Verde welcomed 494,000 tourists into the country in 2014, many of whom visited Praia for its beautiful beaches and bustling nightlife.
Do you know any fun facts about Praia?  Share them in the comments section below!
This page was last modified on November 15, 2021. Suggest an edit