17 Spectacular Facts about Samoa
Looking to swot up on your worldly knowledge and improve your chances at the next pub quiz? Take note of these fun facts about Samoa!
1. Where is Samoa?
Samoa (formerly known as Western Samoa) is a country consisting of two main islands and 8 small islets in the South Pacific Ocean.
Its nearest neighbors are Tokelau to the north, American Samoa and Niue to the southeast, Tonga to the south, Fiji to the southwest and Wallis and Futuna to the west.
2. Here's the compass stats.
If you love the idea of whiling away a few days sipping cocktails under a thatched beach shack, or you'd love to swim in the crystal clear waters, head for the coordinates 13.8333° S, 171.7500° W for your very own Samoan adventure!
3. The land is pretty up and down on the whole.
The terrain here is rugged, with volcanic mountains in the center of the main islands, surrounded by narrow coastal plains.
4. It's pretty tiny…
The total land area of Samoa is 1,093 square miles (2,831 square kilometers)…that's less than 1/7th of the size of Wales.
5. …and relatively sparse, too!
Samoa's population was 198,410 in 2020…that's around 1/15th of the population of Wales.
6. What's the capital of Samoa?
The capital is Apia; it covers an area of 23 square miles (60 square kilometers) and had a population of 35,744 in 2016.
7. There are two main seasons in Samoa.
Samoans enjoy a tropical climate with a dry season from May to October, followed by a rainy season from November to April.
8. Do people speak English in Samoa?
The official languages of Samoa are Samoan and English.
9. Spirits are high here.
Samoans are apparently known throughout Polynesia as the 'happy people' due to their love of life and good-spirited nature!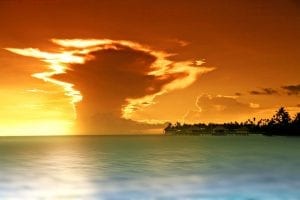 10. They keep changing the flags!
Amazingly, Samoa has had a total of 7 different flags since its inception!
11. Here's the change to keep.
Samoan tālā is the official currency here.
12. New Zealand used to own Samoa.
Samoa gained independence from New Zealand in 1962 after 48 years of rule and changed its name from Western Samoa to Samoa in 1997.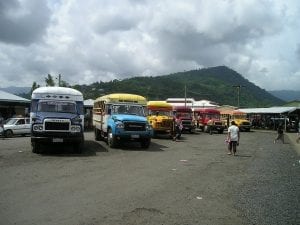 13. Life is long and prosperous in Samoa.
The average life span here is 73.32 years (2019).
14. They see obesity differently.
Obesity is seen as a status symbol in Samoa, where being overweight shows prosperity, wealth, and ironically, good health!
15. Big changes to the roads!
In 2009, Samoa became the first country since the 1970s to change the side on which its residents drive. The change came about to bring the country in line with other Polynesian countries and to allow the cheaper import of right-hand drive cars from New Zealand and Australia, rather than having to expensively import left-hand drive cars from America.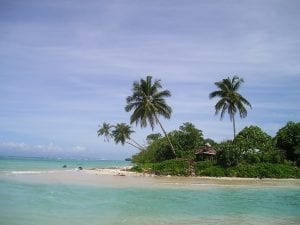 16. They missed a whole day back in 2011.
Samoans skipped December 30th, 2011! Nope, they weren't all hungover, and nor was it an alien invasion. Instead, the International Dateline was moved to bring Samoa in line with its trading partners, meaning they skipped December 30th, 2011 completely!
17. Here's some industry insights regarding Samoa.
Samoa grows coconuts, bananas, taro, and yams; they also catch fish.
Its industry consists of food processing, auto parts, tourism, and building materials.
The main exports include fish, coconut oil, coconut cream, taro, and copra.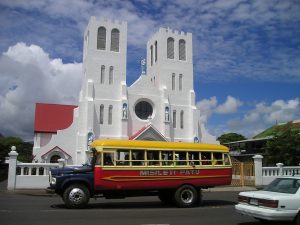 FAQs about Samoa
Is Samoa safe for tourists to visit?
On the whole, yes - there is crime in the capital, however, so take care.
Is Samoa near Hawaii?
It's around 2,600 miles, or 4,200km, away from Hawaii - it's closer to New Zealand.
Is it safe to drink the water in Samoa?
Yes, but only if it is properly treated. Otherwise, try to stick to bottles.
Do you know any fun facts about Samoa?  Share them in the comments below!
This page was last modified on July 29, 2023. Suggest an edit