29 Fascinating Facts about Alcatraz
On 11th August 1934, one of the most famous facilities in human history saw its first residents – but they certainly weren't there by choice. At 9:40 in the morning, Alcatraz 'welcomed' its first group of prisoners. In total, 137 arrived at the prison that would go down in history as one of the most brutal penitentiaries America had ever seen. In this article we will be learning some interesting facts about Alcatraz…
The three-story cellhouse was made up of four main blocks which included an A-block, B-block, C-block and a D-block. Along with these blocks there was the warden's office, visitation room, a library and a barber shop.
African-Americans were segregated from the other inmates when it came to cell designation due to racial abuse that was prevalent at the time,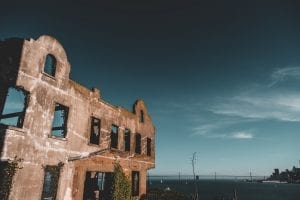 Alcatraz was known as The Rock.
Most of the plants didn't survive, however, those that did flourished and became a real attraction, with 2003 seeing Gardens of Alcatraz and the National Park Service joining forces to restore the gardens.
Despite the rumours that Alcatraz was full of prisoners, this wasn't actually the case. Alcatraz never actually reached full capacity. Although there were still a large number of prisoners, the prison was never as full as it could have been.
Alcatraz, of course, was heavily guarded. Given its high-security status, there were hundreds of employees working for the prison.
During the years Alcatraz was an active prison, people did attempt to escape. In total, 36 prisoners tried to make a break for freedom.
On record, 23 of the 36 escape attempts were captured, 6 were shot and 2 drowned.
There has been evidence to suggest that 5 prisoners actually made it to shore safely and unharmed during an escape, but no one knows for sure.
A lot of people don't realise that Alcatraz was actually the first lighthouse on the West Coast.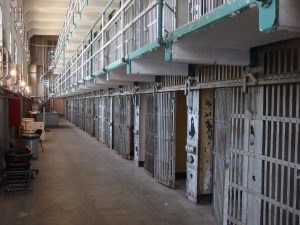 This lighthouse was initially activated in 1854 and was used to help guide ships into the San Francisco Bay right up until the early 1900s when a building prevented the lighthouse from functioning.
The cells were smaller than a closet!
There is actually an Escape from Alcatraz triathlon. The course consists of a 2.4 km swim starting near the Alcatraz island, followed by an 800 meters run from the bay to the transition zone, then a 29 km bike ride followed by a 13 km run.
The island is home to many species of birds that include falcons, ravens and snowy egrets.
Families lived on Alcatraz during its prison years, with guards and officers living on the island with their partners  and children!
Alcatraz didn't have a "Death Row" or any facilities for executing the death penalty, however a few prisoners did die while imprisoned there.
Some think that Alcatraz might be haunted due to reported paranormal occurrences.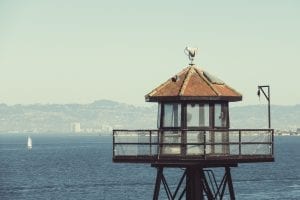 Alcatraz was a military outpost in the 1850s.
Alcatraz has now been closed since 21st March 1963 and is only open to tourists and guides.
Today, the penitentiary acts as a public museum and is one of San Francisco's major tourist attractions.
Al Capone
One of the most famous prisoners taken to Alcatraz was Al Capone. Al Capone, or 'Scarface,' was a gangster and businessman who was sentenced at the age of 33.
Capone was convicted for tax fraud but not murder.
Whilst locked up in Atlanta, Al Capone was not a troublemaker, so he was likely sent to Alcatraz as a way for the government to generate publicity for its tough new facility.
He became a model prisoner and was rewarded for his good behaviour and allowed to play his banjo in the jails band,
Alcatraz had a band the Rock Islanders, where Capone played his banjo.
Al Capone wrote a song named 'Madonna Mia,' and performed it to his fellow inmates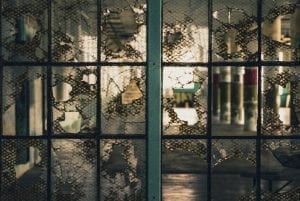 Al Capone was both feared and loved by everyone at the prison.
We hope you have enjoyed and learnt some interesting facts about this infamous prison and, who knows, maybe you might fancy a visit to hear Al Capone's banjo for yourself.
Do you know any interesting facts about Alcatraz?  Share them in the comments below!
This page was last modified on October 21, 2021. Suggest an edit