13 Brilliant Facts about Buenos Aires
Buenos Aires is the bright, bold and vibrant capital city of Argentina – it's a bustling metropolitan paradise! It attracts huge numbers of business and tourist travelers every year as well as students from overseas thanks to its famous university. Here are some more fun facts about Buenos Aires well worth remembering.
1. Head to the main square!
Plaza de Mayo is where the city was founded in 1884. It is the central hub of the city, and where most people choose to meet – you can't miss it!
2. Millions of people thrive here.
Around 15 million people call Buenos Aires home – the cultural hotspot really is bustling.
3. The opera house is a highlight.
Anyone interested in performing arts can visit the famous Teatro Colon – the prestigious main opera house based in the heart of the capital. National Geographic reported it as being one of the top five venues for arts in the world! It first opened its famous doors back in 1857.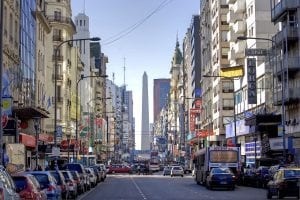 4. Take in some art, too!
The art doesn't stop there! The National Museum in Buenos Aires attracts hordes of art lovers by displaying works of the most revered artists in the world. These include Van Gogh, Rodin, Manet, Rembrandt, Chagall and Goya.
5. The President has a pink abode!
Buenos Aires' Presidential Palace is known as 'Casa Rosada' – it is a beautiful, striking shade of pink! It houses administrative offices and a museum, and is a popular photo backdrop – just check out Instagram if you don't believe us!
6. You can't miss the Obelisco!
Built in 1923, this remained the tallest building in Buenos Aires for a decade. At 67 meters tall, it is easy to find and another good meeting place! It became a National Monument in 1997.
7. NYC and Buenos Aires have a lot in common.
Interestingly, New Yorkers are likely to find Buenos Aires pretty easy to get around. That's because the city is arranged in much the same way. It's set up in a grid system, meaning it's nice and easy to find your way around.
8. Buenos Aires breeds brainboxes.
Buenos Aires is home to a world renowned university. It was established in 1821 – and it's helped many a famous researcher to graduate!
9. It's a city full of readers.
There are more bookshops per person in Buenos Aires than any other city, worldwide. Therefore, bibliophiles take note – there's no need to bring your Kindle!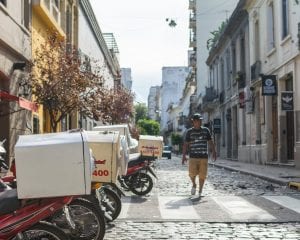 10. A very famous dance started here.
Buenos Aires is a city of music, dancing and theatre. In fact, did you know that the Tango was created here? For our British readers, we don't mean the fizzy drink!
11. The Brits held the city for a short time.
Speaking of the British, Buenos Aires once fell under British occupation. This happened in 1806, and weirdly, it was only for two months! It was set up as an opportunity to embarrass the Spanish. It didn't work.
12. Anyone for polo?
Argentina is a huge name in international soccer – but did you know that they are globally renowned for polo, too? The national team's polo mallets are made in the heart of Buenos Aires – as you'd expect, honestly!
13. They are multiple-time Olympic hopefuls.
Buenos Aires has never held the Summer Olympic Games, but they've tried on no less than three occasions – with Melbourne, Australia beating the city by a single vote back in 1956!
FAQs about Buenos Aires
Is Buenos Aires safe for tourists?
Yes, on the whole. In fact, many people regard it as one of the safest cities in the whole of South America, period. That said, do always make sure to keep a close eye on your belongings, as city crime such as petty theft can still occur regularly.
Is Buenos Aires the richest city in Argentina?
Yes - however, it is a sad fact that around 10% of the city's denizens live in poverty - meaning that there is certainly a wealth divide here.
Why is Buenos Aires so famous?
The city of Buenos Aires is famous for its incredible cultural hotspots, and it's also home to some of the most electric nightlife on the planet. There are cocktail bars and hidden venues as far as the eye can see - it really is a colorful and exciting city!
Do you know any fun facts about Buenos Aires? Share them in the comments below!
This page was last modified on August 2, 2023. Suggest an edit