11 Determined Facts about Delaware
"We're number one!" Known as The First State, Delaware might be small, but it has plenty to give. It's a must-visit for those who want to dive deep into US history, but there's plenty to explore (and shop for) otherwise! What is it that makes the Diamond State so fascinating? Let's take a look at some fun facts about Delaware that might just surprise you.
1. It was legitimately the First State of the US.
As mentioned above, Delaware is known as being the First State. This is because it was the first state to ratify the United States Constitution on December 7, 1787.
2. It's a Mid-Atlantic state.
You'll find Delaware within the Mid-Atlantic region of the US. It is bordered by Pennsylvania to the north, New Jersey to the northeast, Maryland to the south and west, and the Atlantic Ocean to the east.
3. Its capital city is Dover.
Dover is indeed the capital city of Delaware; however, it is only the state's second-largest city. Wilmington is, in fact, Delaware's largest city and serves as an economic and cultural hub.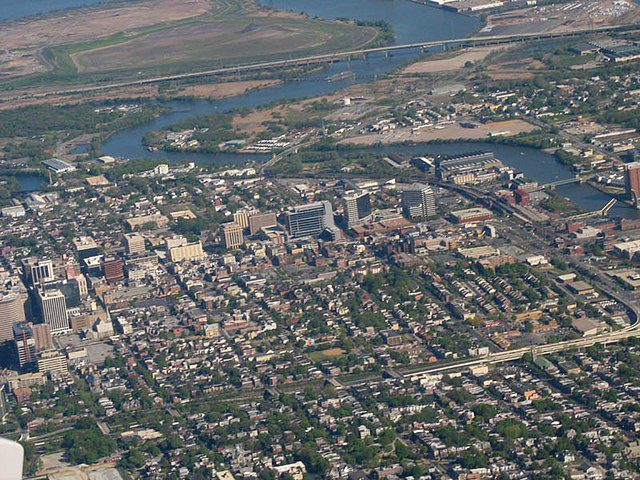 4. It is also known as the Diamond State.
Delaware gained this sparkling nickname from being small and of great value to the nation! While it might not be known for any literal gemstones, it's a fitting name that celebrates the incredible history here.
5. Delaware shoppers don't have to pay tax.
One of the most interesting things about Delaware is the fact that it has tax-free shopping! It is one of the few states in the US with no state sales tax, making it a popular shopping destination for visitors, residents, and even people of neighboring states!
6. It's one of the most popular state vacation destinations for history lovers.
Thanks to its First State status, Delaware boasts a rich history, and thankfully, it has plenty of historic sites to prove so. These include the Old New Castle, a well-preserved colonial town, and Fort Delaware, a Civil War-era prison.
7. Without agriculture, Delaware would struggle!
Agriculture is an essential part of Delaware's economy. Poultry, soybeans, and corn are some of the primary crops produced and sold across the world from inside this small yet important state.
8. It has many prestigious schools.
Delaware is home to several institutions of higher education. These include the University of Delaware and Delaware State University – and yes, they really are two different colleges! Famous US politicians to have graduated from Delaware institutions include Democrat President Joe Biden and Republican Chris Christie, the former Governor of New Jersey.
9. Delaware even has a few beaches to its name.
Being perfectly placed by the ocean, it should come as no surprise that Delaware has some amazing beaches! Some of the most popular sandy spots here include Rehoboth Beach and Bethany Beach.
10. It is a cyclist's haven.
Delaware is also known for being a perfect place for cyclists! It has even been recognized as one of the most bicycle-friendly states in the US. This is thanks to the many bike lanes and scenic routes for cyclists in the area.
11. Many a successful business has started up in Delaware.
Aside from the natural part of Delaware being popular, so too is its business world. Delaware is famous for its business-friendly laws and has many corporations, including Fortune 500 companies, incorporated within its borders. Companies incorporated in the Diamond State include Amazon, Comcast, and Alphabet.
FAQs about Delaware
What is Delaware famous for?
Delaware is well-known for its beautiful beaches, rich history, and its tax-friendly laws! There are also plenty of festivals throughout the year to enjoy and outdoor activities to experience. It also gives Silicon Valley a run for its money as it's home to big companies such as Amazon and Alphabet, which owns Google.
Is Delaware a good place to live?
Delaware is considered to be a pretty desirable place to live. It is a beautiful state that is affordable to live in and has an abundance of activities to enjoy.
Further reading
https://factcity.com/tag/USA/
https://www.visitdelaware.com/
https://www.udel.edu/
Do you know any interesting facts about Delaware? Share them in the comments below!
This page was last modified on September 19, 2023. Suggest an edit