🚕🚗🚙 15 Mega Facts about Motorways
You might think that you simply can't stand sitting in traffic for another day, let alone spending your lunchtime reading about them, but stick with us.
Motorways are a treasure trove of trivia, fun facts, and interesting bits and pieces. Take a look at just a few of them if you don't believe us…
The M1 is Britain's first motorway and opened all the way back in 1959 connecting St Albans to Rugby.
The groundbreaking first stretch of motorway was a mere 8 miles long – a detour compared to how big the network is today. It now makes up part of the modern day M6.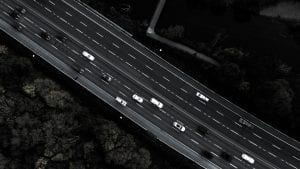 To be a motorway you need all of the following: blue signage, no learner drivers, no cyclists, no tractors, a 70 mph speed limit, and until recently a hard shoulder.
The M61 at Linnyshaw Moss has 17 lanes and an incredible 8 hard shoulders, making it the widest road in the UK.
Not so closely followed by the A635(M) which is picking up the rear at just 300 m long!
The M90 has the prestigious honor of being the most northernly motorway as it weaves its way across the Firth of Forth in Scotland.
At 118 miles long the M25 is the second longest ring road in the world after a 121-mile piece of industrial magic in Berlin.
There isn't an M7 because there has never been a need to ease the strain on the A7.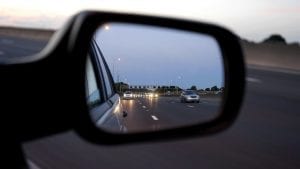 The M25 gets its name because it largely follows the route of the old A25.
It took a staggering 2 million tons of concrete to get the M25 up to speed.
North Ockendon is the only part of Greater London that bucks the trend and sits outside the M25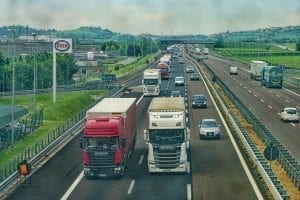 The M1 doesn't have a junction 3 because the link road planned for it was never added and a services was built there instead.
Not for the faint hearted, the M62 is an incredible 1,222 ft above sea level!
The busiest stretch of motorway lies between junctions 13 and 14 of the M25 which run right past Heathrow Airport.
Do you know any interesting facts about motorways?  Share them in the comments below!
This page was last modified on November 25, 2021. Suggest an edit