5 Tools to Compress PDF Files Effectively!
We live in a digital era where text documents are saved and shared digitally. However, there are various formats to save text documents. However, the most used format for this purpose is PDF. PDF is an acronym for 'Portable Document Format,' which pretty much suggests the meaning behind the creation of this format. This format was developed and introduced for public usage by Adobe. The primary purpose behind its creation was to bring ease to the process of sharing and saving files across various devices and operating systems.
It has become highly popular amongst common users, and most text documents are saved and shared digitally as PDFs. Text documents of various types, including academic submissions, business documents, legal subpoenas, project manuals, guidebooks, academic notes, and even eBooks, are saved and shared as PDFs.
Several reasons behind its immense popularity are the consistency of layout and formatting across various devices without requiring a specific application to open PDFs. They also ensure the security of content because these documents are non-editable.
In addition, these files are also capable of featuring other files like images, Excel sheets, and PPTs. These adaptive and flexible nature makes them highly popular amongst common users.
However, they also encounter a problem while sharing and saving PDFs due to their larger sizes. Their adaptive nature and ability to ensure consistent layout and formatting make them larger than text files in other formats.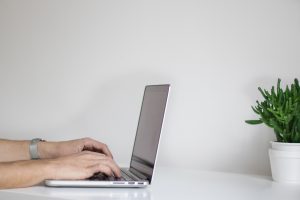 Compressing PDFs is one of the easiest and most effective ways to mettle this issue. However, most people don't know efficient tools that can help them do so.
This article discusses the top 5 online PDF compressors that can help users compress PDF files without compromising their quality and affecting their featured content. If you want to know about these tools, reading this article will significantly help you.
Further details are given below:
1. PDF Compressor – DupliChecker
You may have heard the name of DupliChecker many times because it offers various useful utilities to help worldwide users perform multiple tasks. It also provides a few utilities to help users deal with PDFs, including its PDF compressor. The reason it has made it to our list of top PDF compression tools is its ability to compress PDF files significantly without affecting the quality. The tool is free and allows you to compress as many files as you want.
It offers ease of use because of its convenient interface. Users can easily upload, drag and drop, or import files from cloud storage platforms for compression through it. It can compress PDFs to below 100 MB to help users share and save documents easily. The best part is its availability in multiple languages to ensure ease of use for worldwide users.
Moreover, users don't need to pay a single penny while compressing PDF files through it.
2. PDF Compressor – iLovePDF
You will come across various web platforms specifically made to offer services regarding PDF files. iLovePDF is also one of them and enjoys immense popularity amongst common users. It provides a wide variety of tools helpful in dealing with PDFs. Some of these tools are free to use, while others are only usable by premium users. However, the PDF compressor offered by this platform is free to use and allows users to compress PDF files without charging a single penny.
Compressing a large number of PDF files through this tool requires you to be a premium user. The method of using its PDF compressor is also simple because of its friendly user interface. You can get optimum PDF compression results by using this tool. This tool also asks for the type of compression you want for the uploaded imported PDF file. You can choose your desired compression type according to your needs and get it compressed in no time.
3. PDF Compressor – SmallSEOTools
SmallSEOTools is a top-rated platform worldwide. Millions of worldwide users use it to perform various tasks. This platform also offers an efficient PDF compressor that can help users compress PDF files to make them smaller in size without affecting their quality.
The friendly user interface makes it easy to use for everyone. This tool is also available in various languages to help worldwide users perform the task of PDF compression without coming across any hassle.
You can access this tool online through various devices regardless of their operating systems. Users can quickly reduce PDF size through this PDF compressor without worrying about quality or data loss. To make things even better, this tool is free and doesn't require users to log in or sign up before compressing PDF files. Moreover, it is super-efficient when doing its job and compressing PDF files quickly.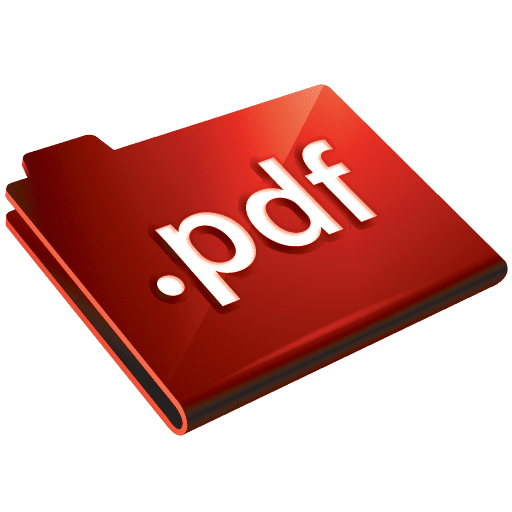 4. PDF Compression Tool – SmallPDF
Another highly popular web platform that offers various PDF-related utilities is SmallPDF. You can find all the PDF-related solutions you can think of on this platform. Its PDF compressor also deserves to be on the top 5 tools that can help users compress PDF files effectively. This compression tool is accessible through any device, so you don't have to worry about its compatibility. It also offers a convenient interface to ensure optimum user experience.
Using it is pretty simple; it requires you to upload the document you want to compress. Once you upload the document to be compressed to the tool, it will offer you two options regarding the type of compression. You can opt for 'Basic' or 'Pro' compression type. However, it is worth mentioning that the pro compression type is not free, and you must become a premium user of SmallPDF to use pro compression mode.
5. PDF Compressor – PDF2go
Like various other online platforms providing PDF-related solutions, PDF2go also offers multiple utilities that can help you deal with PDF documents. One of these utilities is its PDF compressor capable of performing quick PDF compression. A great thing about this tool is its ability to offer multiple compression modes like basic, strong, and customized compression. Users can compress PDF files in different sizes online. The customized mode allows you to preset the compressed document's dpi (Dots Per Inch) value. Hence, it has earned a spot on our highly effective PDF compressors list.
This page was last modified on July 26, 2023. Suggest an edit