⚡️52 Electric Facts about Tesla Cars 🚗
This gutsy start-up electric-car maker from Silicon Valley draws huge attention. There are countless forums, vlogs and blogs overflowing with opinions and analysis about every Tesla car out there.  Tesla has truly made the pipe dream of driving an all-electric car a reality.
Since its foundation in 2003, the company has come a long way to making electric cars more affordable and accessible to the public. We've prepared 52 interesting facts about Tesla cars for all the Tesla enthusiasts out there…
Company facts
1. Company name
Formerly Tesla, Inc. now Tesla Motors is an American electric-automobile manufacturer.
2. The founders of the company
In 2003, Martin Eberhard and Marc Tarpenning founded the company and named it after the famous inventor Nikola Tesla. Eberhard and his wife were at Disneyland when the name came to him. Luckily, she approved of his choice!
3. And the honour goes to…
Tesla! It has the honour of being the 2nd oldest widely listed automaker in the US. The oldest is Ford.
4. Why was Tesla Motors created?
Tesla Motors was created to develop an all electric sports car.
5. CEO and CFO
Tesla's chief executive officer (CEO) was Eberhard and the company's chief financial officer (CFO) was Tarpenning. Currently, Elon Musk is the face of Tesla.
6. Silicon Valley
The heart of America's automotive industry is situated in Detroit, Michigan, but Tesla operates out of Silicon Valley in California.
7. Company funding
The funding was acquired from different sources, most by the PayPal co-founder Elon Musk, who joined the company in 2004. As a shareholder he owns 23% of the company's stock.
8. Cash infusion
In 2004, Tesla was seeking a cash infusion. The delivery of a driveable Tesla attracted all the right attention and got the financial assistance they needed to grow. Eventually, Musk became the chairman of the board of directors.
9. Musk's ascension
Elon Musk as the face of Tesla corresponded with the souring of his relationship with Eberhard. The hostility between the two ended in a legal battle, but eventually, the situation was resolved in a settlement out of court.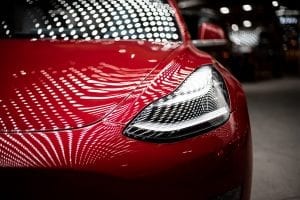 10. His own money
Elon Musk has pumped $54.5 million of his own money into Tesla.
11. Paying off its debt
The company had a debt of $355 million that it paid off nine years early because of the profits Tesla is earning.
12. Tesla employees
There were 48,016 full-time Tesla employees at the end of 2019.
Elon Musk & Tesla Motors
13. Elon Musk's contribution
Elon Musk contributed more than $30 million to the new venture and served as chairman of the company, beginning in 2004.
14. Tesla Blog Post
According to the Tesla Blog Post published in 2014 by Elon Musk, Tesla patents are open source, free to use by other car manufacturers.
15. Open source
Musk believes that open source will strengthen the Tesla brand, rather than diminish its technological advancement.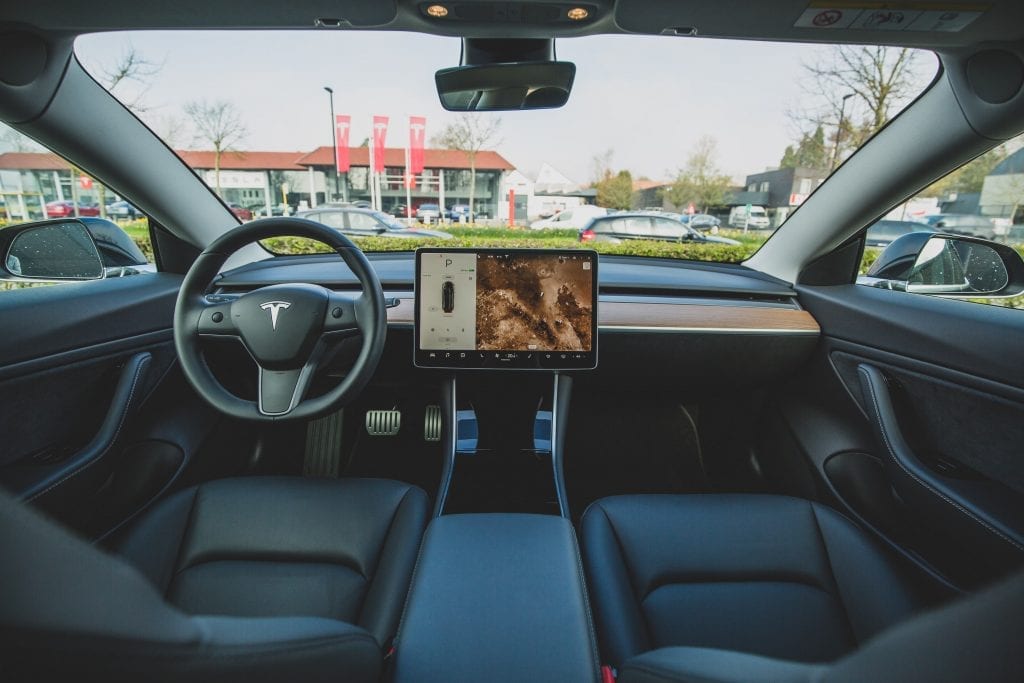 Tesla cars
16. An electric car faster than an old fashioned manual car
People couldn't believe that an electric car could be as fast or let alone as fun as a good old fashioned manual car, at the time when Tesla was first introduced.
17. Tesla's Roadster and its descendants
Tesla's first electric vehicle was the Roadster. At the time Tesla's Roadster was the fastest car in the world, with record-setting acceleration and range, in November 2017. Model S and Model X are the Roadster's descendants.
18. Acceleration
The new Tesla Roadster is another all-electric model and can accelerate from 0-100 kph in just 1.9 seconds! In fact, The Tesla roadster's highest speed is over 400kmph and has a range of 965km from a single charge.
19. Competition
Whereas Tesla's competitors use large format lithium-ion cells, they made a battery pack with thousands of cheap commodity cells that look like the batteries you see in laptops.
20. Model 3
In 2017, during a speech in Fremont, California Elon Musk said that the Volvo S60 is arguably the second safest car in the world and that the Model 3 takes first place.
21. The safest car
Elon Musk and Tesla frequently stated that the Model 3 was the safest car ever tested by US controllers – which earned him a cease-and-desist letter in October 2018.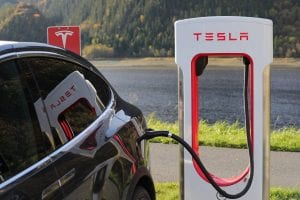 22. Wrong claims
The letter didn't dispute that the Model 3 deserved its 5-star rating after NHTSA tests, it only said it was wrong to claim the Model 3 was safer than other 5-star vehicles.
23. The best-selling model
The world's best-selling plug-in electric vehicle model is Tesla's Model 3.
24. The Model X
This model won the 'Motor Trend Car of the Year' Award, the first electric vehicle to do so. For the backseat the Model X has falcon doors, a biohazard filter, and a windshield with the largest piece of glass any manufacturer has ever used in a production vehicle.
25. Model X speed
The Model X is faster than most supercars because it only requires 3.2 seconds to get from 0 to 60 mph!
26. Safe from biological attacks
To keep drivers safe from biological attacks the Model X features a defensive mode.
27. Introducing self-driving mini-buses
Tesla's intention is to present Semis and self-driving mini-buses to America's roads.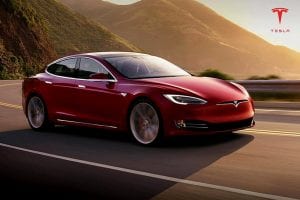 28. Which is the most popular model?
Deliveries of Model 3 vehicles accounted for over 80% of Tesla's vehicle deliveries by model, beating the Model S and Model X products, which were originally aimed at customers in the high-end sphere of the market.
29. New Model 3 and Y
Tesla is targeting broader customer segments with its new Model 3 and Model Y.
30. Normal and long-range batteries
The Tesla Model 3 obtainable driving scope starts at 240 miles for the normal range battery and goes up to 310 miles for the long-range battery.
31. Model S
For all the techies out there, Tesla Model S sedan has a huge 17-inch touch screen panel that acts as your single control panel for driving, navigation, music, and everything else you need.
32. Pet friendly
To keep your dog comfortable while you are away Tesla introduced a new Dog mode on its cars that enables you to set a cabin temperature.
33. The most decorated model
One of the most decorated Tesla cars is the Model S. This model claims the titles of the lowest drag constant and the biggest panoramic sunroof in any manufactured car.
34. Tesla Model S parts
Only 6 parts on a Tesla Model S need regular replacement, the four tires and the two wiper blades. Oh, and occasionally the service technicians check the level of the battery and motor coolant.
Reaching into space
35. Tesla into orbit
In February of 2018, Elon Musk launched a cherry red Tesla roadster into orbit, with a Starman "dummy" in the driver's seat.
36. SpaceX
Space X was founded way back in 2002 and accomplished a major feat in 2010 when they were "the only private company capable of returning a spacecraft from low Earth Orbit."
37. Tesla's launching into space
Elon Musk's answer about launching a Tesla into space was: "Well, I think it looks so ridiculous and impossible and you can tell it's real because it looks so fake."
Company's mission statement and market
38. Mission statement
To accelerate the world's transition to sustainable energy is in fact Tesla's mission statement.
39. Leader producer of electric vehicles
Tesla remains a leading producer of electric vehicles.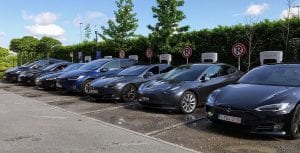 40. Target markets
Even though the United States remains Tesla's most important target market, the company was able to successfully plug into the Chinese and European markets, as well.
Tesla's revenue and prices
41. Dutch customers
In 2019, Dutch customers contributed some 1.6 billion U.S. dollars to Tesla's revenue.
42. Model 3 price
The 2019 Tesla Model 3 can be bought at a starting price of $32,815.
43. The lowest price
Compared to other luxury electric cars, the Model 3 carries the lowest price. And while the starting price is not too extreme, customers can add options that increase the value of the car, including the company's semi-autonomous Autopilot equipment.
44. On top of the trend
Tesla has been on top of the trend concerning unconventional powertrains in the passenger vehicle industry.
45. Market value
The company's market valuation continued to set new records in 2020.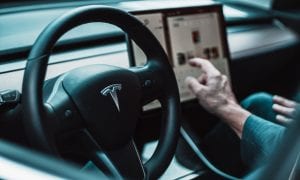 46. Cars distribution
Generally, Tesla's vehicle distributions reached almost 500,000 units in 2020.
47. Affordability
Tesla cars are affordable luxury electric cars.
48. Buying a Tesla car
A common Tesla fact is that you can't just walk into a dealership and buy a Tesla.
49. How to order?
If you want to purchase a new Tesla, you have to order one via the Tesla.com website. You start with the Design Studio and create a Tesla that fits your needs, and they custom build each one at their factory in California.
50. Shipping
Once your Tesla is built, it is shipped to the nearest service centre for pickup.
51. Directly to your home or business
If the nearest service centre is 160+ miles away, your vehicle can be shipped directly to your home or business.
52. The end of the purchasing process
To complete the purchasing process for your Tesla car, you'll have to complete a contract and make a $2,500 order payment.
Do you have any interesting or fun facts about Tesla?  Share them here in the comments section below!
And if you're fascinated about cars, check out these interesting facts about the automobile