16 Fascinating Facts about Fidel Castro
Fidel Castro was the founder of modern day Cuba, he's iconic, and he's also still something of an enigma. Take a look at 16 interesting facts you never knew about the man and the legend and you'll be ready to wow at any dinner party.
Fidel Castro ruled Cuba for more than 49 years.
That means his reign spanned 10 U.S. presidents!
He was actually the son of a reasonably well off landowner.
Fidel was born on his father's sugar plantation.
His family moved from the Galician region in Spain to start a new life.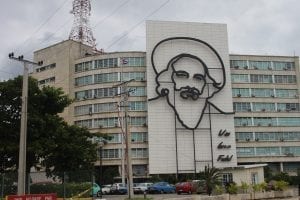 His first wife was the daughter of a wealthy family with links to the incumbent regime
She filed for divorce when she received love letters from an imprisoned Fidel that were intended for his mistress.
It's rumoured that the prison director ordered the switch of the letters.
Fidel's favourite fiction author was Ernest Hemingway (there's a famous bar in Havana called Floridita where Hemmingway used to drink).
And his favourite novel was For Whom the Bells Tolls.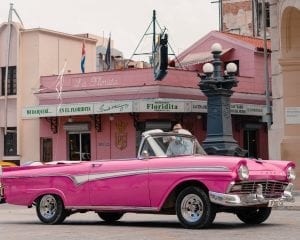 Fidel gave up smoking in 1985 to improve his declining health.
He decided to grow a beard to save time each morning.
Fidel Castro's speeches have rarely been reproduced in print.
This may be a good thing considering many of them ran to 7 hours or more!
In his youth Fidel was an avid spear fisher.
Do you have any interesting or fun facts about Fidel Castro that we've not mentioned?  Share them here in the comments section below!
This page was last modified on August 24, 2020. Suggest an edit