📅 15 Sunny Facts about June
June is the sixth month and half way through the year in Julian and Gregorian calendars. And although mid summers day is celebrated in June, there's plenty more sunny summers days to go… Here are 15 fun facts about June.
June was called the "sera monath" (also known as dry month) by the Anglo-Saxons.
In the UK, June is celebrated as the national smile month.
The month of June is believed to be named after Juno the Greek goddess.
The 5th of June is the World Environment Day, which raises awareness about our environment across the planet. Other famous days in June includes National Indigenous Peoples Day on the 21st of June and Midsummer day on the 24th of June.
June is the month of the year that consists of the most daylight hours in the Northern hemisphere. In contrast, it consists of the least daylight hours in the Southern hemisphere.
Wimbledon, the famous English tennis tournament, is played in the month of June.
Sweden celebrates its national holiday known as Flag Day on the 6th of June.
Rose is the birth flower of June.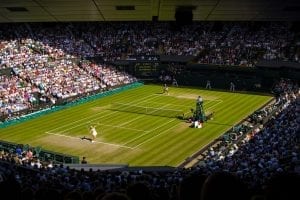 June babies are fortunate enough to have two birthstones. These are pearl and alexandrite.
Approximately only around 6% of CEOs currently in office were born in the month of June according to a study.
According to another study, there is a correlation between babies born in June and dyslexia.
The 16th of June is Fresh veggies day. Time to pay for all the chocolate ice cream you've been eating! Vegetables are essential, and it should be incorporated into your diet every day of the year!
Back to being unhealthy, the 20th of June is Ice Cream Soda Day. Ice cream soda is popular around the planet and is known as "coke float" in the UK.
  On the topic of food, the 15th of June is Chocolate Éclair day.  Yummy!
Do you know any fun facts about the month of June?  Share them in the comments below!
Would you like to find out more about the months of the year? Look back with these facts about May, or forward at with these fun facts about July…
This page was last modified on December 30, 2021. Suggest an edit