18 Stunning Facts about September
September is a month in the year which many look forward to, though it does also mean the end of summer! It's also traditionally when schoolchildren head back for the new year of classes, which means it's a month that is often maligned by many!
However, the ninth month of the year has plenty of interesting facts and history behind it. Were you born in September? How much do you know about your birth month? Let's take a close look and break down some interesting facts about September to fascinate you.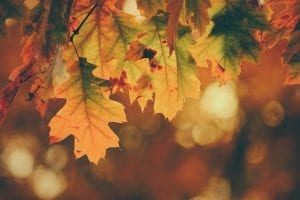 As you can imagine, there are many, many famous people born in September! Celebrities with September birthdays include actors Colin Firth and Bill Murray, singer Beyoncé and late Queen legend Freddie Mercury.
In the US, September is also seen as a time of year to celebrate Grandparents. National Grandparents' Day is a holiday which takes place on the first Sunday of September following a Monday.
September is also known as National Potato Month and National Biscuit Month – a good time to stock up on carbs, then!
The word September doesn't differ too much in other languages. For example, in French, it is known as Septembre, and in Italian, it is known as Settembre.
September was also traditionally the month when Anglo-Saxon people harvested their barley. That's why, in centuries past, September was known as the Barley Month.
September in the Northern Hemisphere tends to be mild and rainy on the whole – in the UK especially. However, in the Southern Hemisphere, it is much more like our Marches.
There's an odd anomaly in the switch between Roman and Gregorian calendars. Specifically, in 1752, when the calendars changed, people found that they lost 11 days – because the UK only celebrated September 19th days that year. How would we manage with such confusion these days?
September 26th happens to be the most common birthday for people in the UK born across the past two decades.
However, it's not seen as a great month for the stock market, on the whole. That's because it seems that share prices seem to go down by at least 1% once summer starts fading away. This doesn't always follow for all stock, but it's an interesting statistic!
Michaelmas is a celebration which opens up on September 29th. This festival is a huge Celtic celebration and marks the end of harvesting. To this day, there are hundreds of events and festivals opening up across the UK towards the end of September.
It is also a hugely important month for the Jewish faith, as Rosh Hashanah begins towards the end of the month.
Want to show your dog you care? Get ready for September 8th – which in the US is National Hug Your Hound Day! It also seems to be National Happy Cat Month, meaning it's a great time of year for pets and their owners.
It's thought that more people are born in the US on a September day, on average, than any other calendar day in the year.
Do you have any interesting or fun facts about September that we've missed?  Share them here in the comments section below!