36 Dazzling Facts about December
"It's the most wonderful time of the year…" Sing along! December, that time of year when storefronts are festooned with holiday decorations and Christmas spirit! It's a month of festivities, joy, and family reunions.
December is also a month of one year's closure and a time when we start preparing our New Year's resolution list.
Whether we've been naughty or nice, December brings a piece of magic to everyone's hearts. To feel a piece of that magic, grab a mug of hot chocolate and enjoy these fun facts about December!
1. It shares interesting math with two other months.
December starts on the same day of the week as September starts every year, and ends on the same day of the week as April ends every year.
2. December is the final furlong.
December is the twelfth and last month of the year in the Gregorian calendar and one of seven Gregorian months with a length of 31 days.
3. Its name suggests otherwise!
The name December comes from the Latin decem for "ten", as it was the 10th month in the Roman calendar.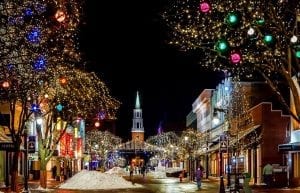 4. It's considered deep winter.
The Anglo-Saxons called it "Winter monath" or "Yule monath" because of the custom of burning the Yule log around this time.
5. It's a famously holy month.
After many Anglo-Saxons became Christians they called it "Heligh monath" or holy month, because Christmas, the birth of Jesus is celebrated in December.
6. What are December's stones and flowers?
December's flower is the narcissus or holly. December's birthstones are turquoise, lapis lazuli, zircon, topaz (blue), or tanzanite.
7. Time to wrap up!
December often marks the beginning of rain, snow, and cold weather.
8. Christmas is coming!
December is associated with Christmas in many countries. There are Christmas decorations, sales, musicals, and parties. Many people spend their time Christmas shopping.
As a result, a lot of people have time off work around Christmas and before New Year's Eve.
9. There's a message behind those trinkets!
Common decorations on a Christmas tree each have their specific meanings. Candles – the light of the world, the Star at the top is a reminder of the first Christmas night and candy canes are to represent the shepherd's cane.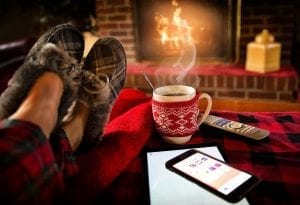 10. Not a carol at all!
"Jingle bells" was composed in 1857, and not for Christmas – it was meant to be a Thanksgiving song!
11. Christmas was banned in England for 13 years!
In 1647 Oliver Cromwell, an English Puritan leader, banned the festivities of Christmas for being seen as immoral on such a holy day. The ban was lifted in 1660.
12. If you go into the woods today…
An ancient legend states that forest animals can speak in human language on Christmas Eve!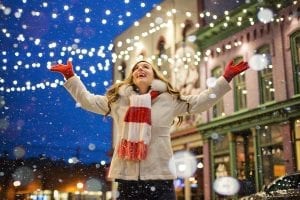 13. Could the season help predict Easter?
An almanac prediction states that if snow falls on Christmas Day, Easter will be warm, green, and sunny.
14. It's cold here, but warm elsewhere.
December in the Northern Hemisphere is similar to June in the Southern Hemisphere.
15. You'll rarely see the Sun.
There are fewer daylight hours in December in the northern hemisphere than in any other month.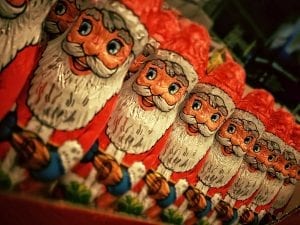 16. A month of dentists?
According to a 2011 survey, more dentists have birthdays in December than in any other month.
17. The roads get deadly.
In the UK more drivers are breathalyzed during December than in any month. It is also the worst month for road deaths.
18. Grab that cash!
We withdraw more money in December than any other month.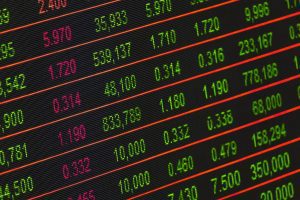 29. Buy, buy, buy!
The stock market tends to do better in December than any other month. This has been put down to something called the "Santa rally".
20. Bringing families together…
According to a recent survey, December is the month when couples argue the most.
21. Be careful.
More people suffer fatal falls in December in the UK than in any other month.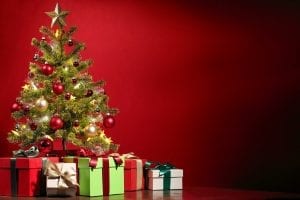 22. Shakespeare had his own thoughts on December.
December in Shakespeare's As You Like It: "Men are April when they woo, December when they wed".
23. Get baking!
National Cookie Day is December 4th. Other snacks celebrated this month include pie, cotton candy, chocolate brownies (mmm!), cocoa, and cupcakes.
24. Texas goes large on Christmas tradition!
The saying that "Everything is bigger in Texas" apparently applies to tasty treats, too. On December 5th, 2013, the Texas A&M Traditions Club in Bryan, Texas completed building the largest gingerbread house in the world.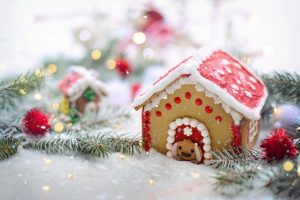 25. Walt Disney was born in December.
The world became a little more magical on December 5th, 1901, when Walter Elias "Walt" Disney was born in Hermosa, Illinois.
26. Old St Nick has a separate day earlier in the month.
December 6th is Saint Nicholas Day. St. Nicholas, the patron saint of children, inspires traditions around the world from hunts for presents to stockings or shoes filled with sweets.
27. It's also a month for remembrance!
December 7th is National Pearl Harbor Remembrance Day.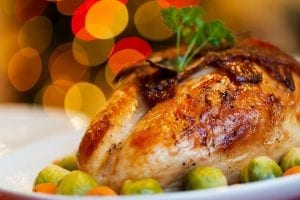 28. Nobel Prizes are awarded in December.
Nobel Prizes are awarded on December 10th on the anniversary of Alfred Nobel's death.
29. It was the month when a king abdicated.
On December 11th 1936, King Edward VIII abdicated the throne of England to marry a twice-divorced American named Wallis Warfield Simpson.
30. Drake set sail in December.
Sir Francis Drake set sail from England on December 13th, 1577 leading a voyage around the world.
31. Festival of Lights unfurl in December.
December 13th is St. Lucia's Day, which has long been associated with the Festival of Lights and a Christian feast.
32. December is big for flight history, too!
On December 17th, 1903, Orville and Wilbur Wright, two brothers from Dayton, Ohio, ushered in the era of flight and soared into history.
33. The longest night looms into the calendar.
The first day of winter is either December 21st or 22nd. This is the shortest day of the year and the longest night. It is called the winter or Southern solstice in the Northern Hemisphere.
34. What is Boxing Day?
In Britain, Boxing Day is usually celebrated on the following day after Christmas Day, which is December 26th. However, strictly speaking, Boxing Day is the first weekday after Christmas.
Why is December 26th called Boxing Day? Traditionally, December 26th was the day to open the Christmas box to share the contents with the poor.
35. Better watch out, then!
December 28th is considered by some to be the unluckiest day of the year.
36. NY Times Square is THE New Year location.
Times Square became the go-to place for New Year's Eve revelers as early as 1904, but it was in 1907 that the New Year's Eve Ball made its first appearance.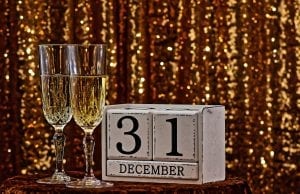 FAQs about December
What exactly does December represent?
'December, oddly enough, is regarded as the height of winter - most people think of it as a cold month - however, that's only the case in the upper hemisphere!
Which celebrities have December birthdays?
Amanda Seyfried, Sammy Davis Jr, Zach Galifianakis, Nicholas Hoult, Zoe Kravitz, Emily Dickinson, Jeff Bridges, Jane Austen, Frank Sinatra and Nelly Furtado were all born in December.
Are December babies special?
Of course - but perhaps even more so, given that there seem to be fewer births that take place in December than in any other month.
Do you know any fun facts about December?  Share them here in the comments below!
Would you like to find out more about the months of the year? Look back with these facts about November, or forward with these fun facts about January…
This page was last modified on November 27, 2023. Suggest an edit